In Epping, we're fortunate to have many wonderful trails on conservation lands. To help you find those trails and learn about what each has to offer, we've begun mapping trails using a website called TrailFinder (www.trailfinder.info).
Launch TrailFinder for Epping, NH  (opens new window)
TrailFinder is a joint project of UNH Extension, the Vermont Department of Forests, Parks and Recreation, and the Upper Valley Trails Alliance. The site hosts information about trails in New Hampshire and Vermont, providing details about:
Location
Length (in miles)
Difficulty
Special interests
Permitted use
You can use TrailFinder to search for trails in Epping suitable for activities such as hiking, skiing, horseback riding, and other outdoor activities.
Here's a screenshot of the TrailFinder page for Epping: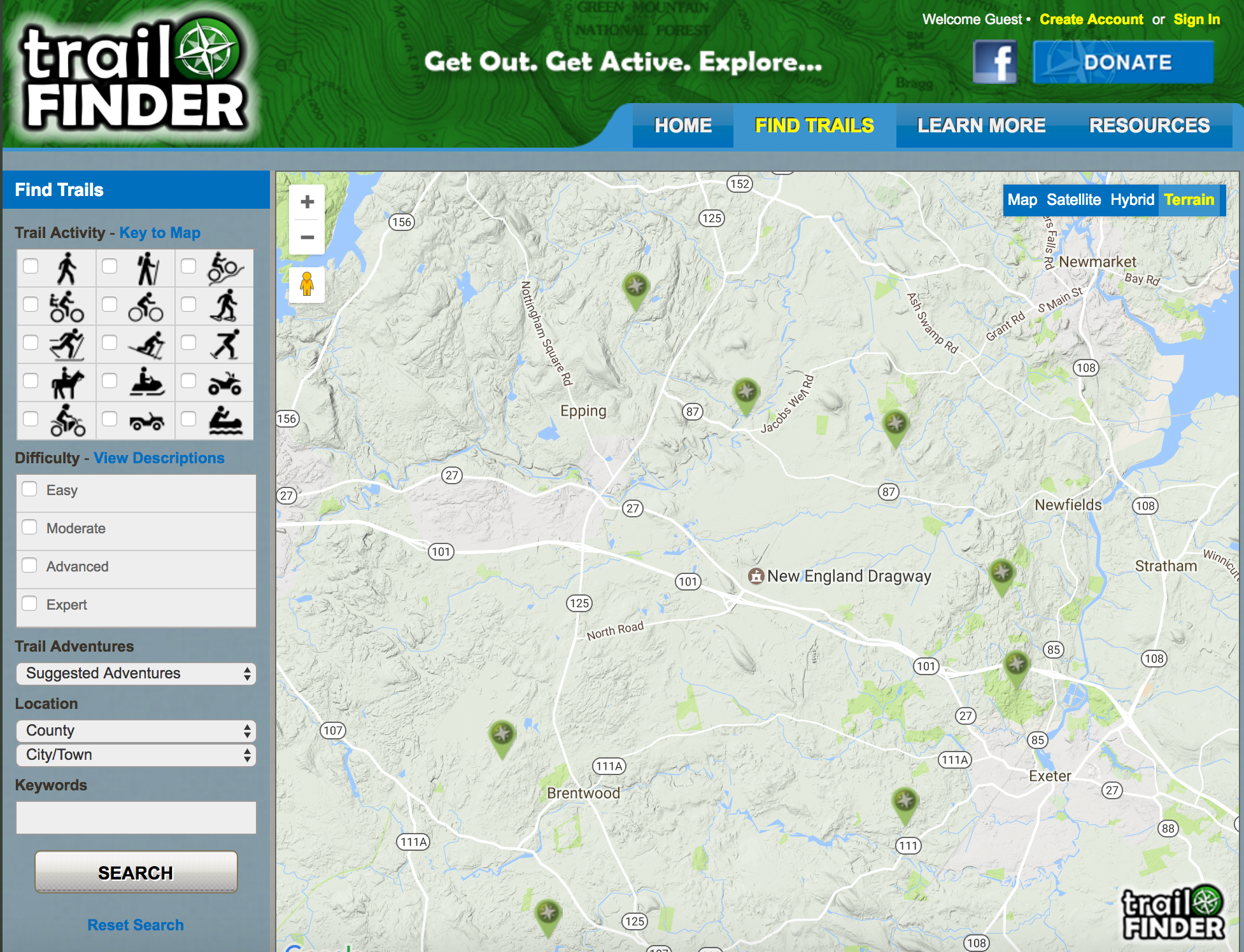 A search engine on the left-hand side of the screen lets you narrow your search for trails. Here's a look at some of its options.

When you select a trail, TrailFinder displays a trail overview page with map, photos, and other useful details.
Here's the TrailFinder page for Fox Run Park here in Epping: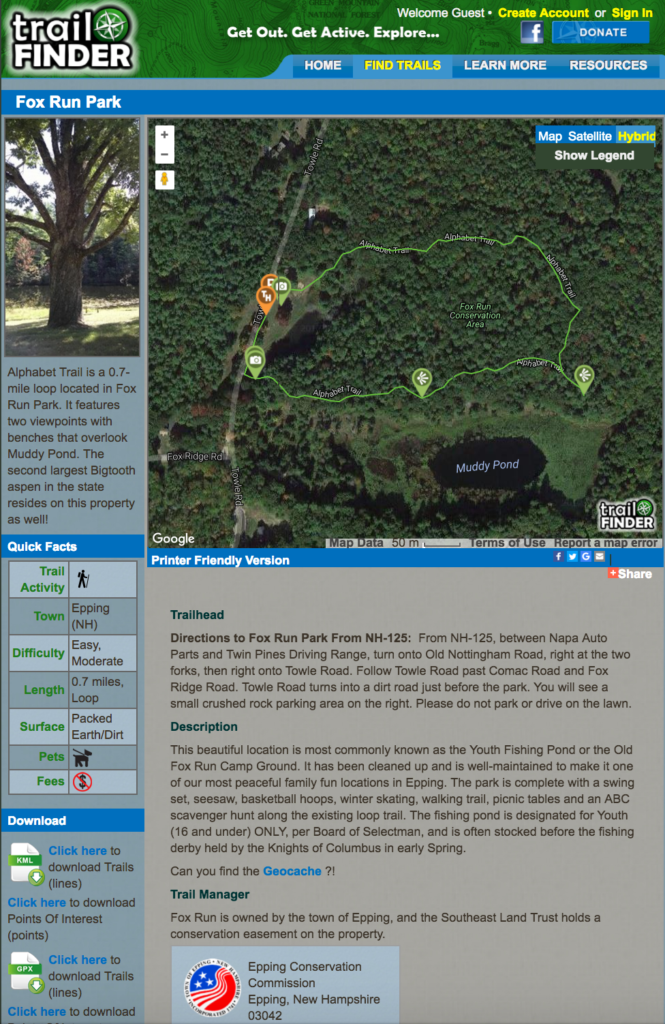 When you click on one of the markers on the trail map, a highlight appears, explaining what the marker means. For example, here's a marker for a scenic view on the Alphabet Trail at Fox Run: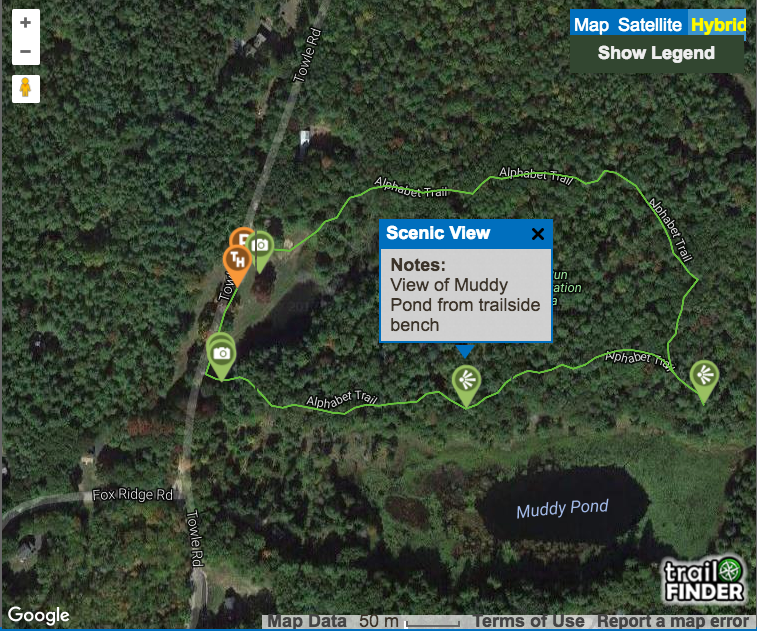 Displaying information about a special feature on a trail.
You can use the + and – signs to zoom in and out on the map to help find what you're looking for.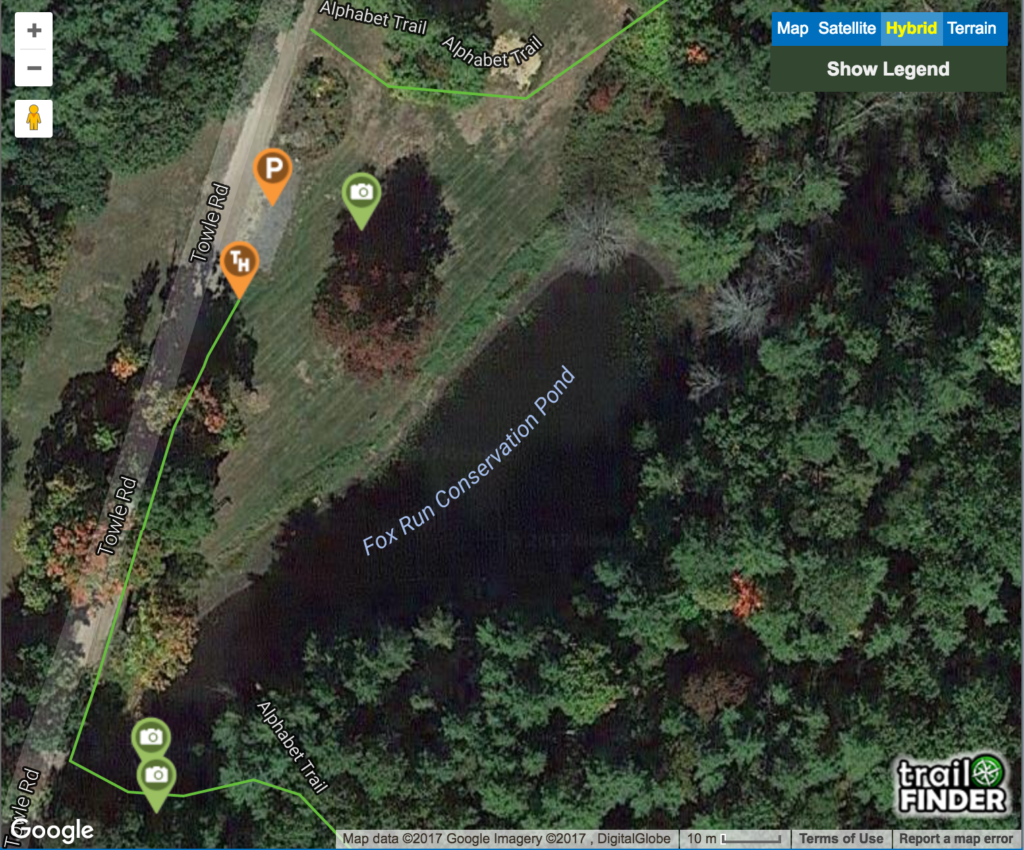 TrailFinder doesn't have a mobile app, but the site works well on mobile devices.
Here's how the Fox Run Park page looks on an iPhone.
If you're planning a hike in Epping, please give TrailFinder a try and let us know how you like it.
Interested in helping us record trail information for Epping conservation lands? Please drop us a line at eppingoutdoors@gmail.com and we'll help you get started.